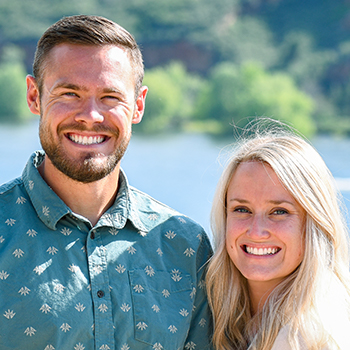 Hello!
There is no way we could adequately describe to you how grateful we are for your time and heart. In this moment, as you sit here and read our little letter, you are the strongest person we know. Thank you so much for taking time to read about us, and for considering adoption for your baby. We feel so honored to have this time with you! First, please know that even though we have yet to meet, we are praying for you as you journey through pregnancy and considering adoption. We can't pretend to know or understand all that you are feeling, but we hope you know how much we value your life and we realize the deep love you have for your baby.
Before you flip through the pages and pictures of our life, we want you to know that we believe there should be no shame or guilt or pressure in adoption. We understand that it is beautiful and broken, and it is full of love but also brings pain. Please know that we see your courage and strength in facing such a decision. While we feel joyful and excited, as we have always known that we would grow our family through adoption, we recognize that your journey through this might be painful or difficult. We pray that you feel heard, seen, and loved as you navigate this journey. Know that if you decide that we are the right family for your baby, they will grow up in a home full of joy, laughter, compassion, and unconditional love. They will grow up knowing what a special and unique story they have, and how deeply you love them too.
We can't wait to get to know you in person, but for now, we thank you from the bottom of our hearts for taking time to learn about us here and consider us as parents for your sweet child. As you'll read in our book, Caleb is a pastor and Kristen is a nurse, and we love to spend time outside hiking, camping, playing with our cute cat and dog, Lewis and Clarke! We are so looking forward to a sweet baby joining our family, as well as you, through an open adoption! We have a great community of family and friends with lots of love to share too! We look forward to sharing and celebrating with baby their unique story and we pray that through this book you might feel our hearts through our words and feel peace in your decisions.
With so much love and appreciation,
Caleb and Kristen