What Is TBRI®?
Trust Based Relational Intervention® (TBRI®) is an attachment-based, trauma-informed intervention that is designed to meet the complex needs of vulnerable children. TBRI® uses Connecting Principles to address attachment needs, Empowering Principles to address physical needs, and Correcting Principles to disarm fear-based behaviors. It is an emerging intervention model for a wide range of childhood behavioral problems and has been applied successfully in a variety of contexts, and with many children for whom numerous other interventions have failed. TBRI® is a family based intervention designed for children who come from 'hard places,' such as maltreatment, abuse, neglect, multiple home placements, and violence.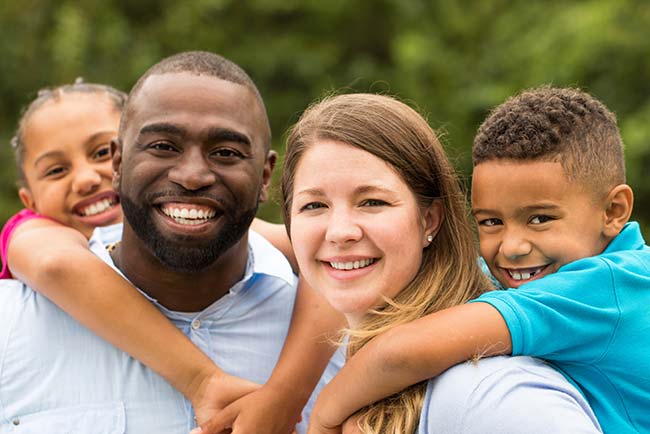 Connecting Principles

consists of two strategies: Mindfulness Strategies and Engagement Strategies. Being mindful has to do with understanding what you bring to the table in every interaction you have with your children. Both in the present moment and based on your history.

Empowering Principles

have two sets of strategies as well: our Ecological Strategies and our Physiological Strategies. Ecological strategies have to do with setting up an environment from which our children can be successful and heal. Being mindful around transitions within their day and their life.

Correcting Principles

are broken up into two strategies: the Proactive Strategies, to be taught during calm times before any behavioral problems, and the Responsive Strategies offer tools to use at the moment when a child is having a behavioral outburst. These tools offer research-based methods in calming a child down and teaching skills to eliminate problematic behaviors in the future and rewire the brain.
Our goal is to provide TBRI® training and on-going coaching to foster families to help them create an environment of physical, social, and psychological safety and learn proactive strategies for behavioral change that can be used in day-to-day situations. Additionally, our Clinical team is here to support families by providing on-going services, consultations on parenting, and supplemental education on different issues.
If you are an LFSRM Foster Parent and would like more information on this training, please send us an email.
This program is a proud partner of: